I'm home in Stafford, VA.  It's winter.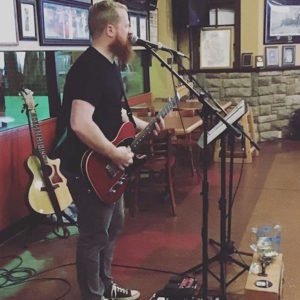 I still have a 9-5 day job, but I make music my second job.  Every night, after I kiss my wife and children goodnight, I work from 8-12am in my studio writing, recording, and producing new music.  I tell my kids as I put them to bed, "Dada has to go to work now."  
My current priorities are:
Writing 30 songs to be considered for my new record.

Research music that has been licensed or is in the charts.  

Write, record, and produce music with the intent to have it licensed in ads, tv, or film.  

Co-write with songwriters and producers  from all over the world.  

Book and play gigs.  Check my 2017 calendar here.  
You can contact me if you'd like to know more about any of the things I'm doing now.
Updated: 04 Apr 2017